OK, fine, you don't like her politically and you think she doesn't support your agenda. I'm not actually sure that's true where Ivanka is concerned, but whatever. She's Trump's daughter and you're politically anti-Trump. OK. Got it.
Why exactly does that necessitate this?
So proud of all these people! Everybody here has worked so hard to make it to the Olympics and have the opportunity to walk in the closing ceremony! Well… Everyone except Ivanka. Honestly, tf is she doing here?? pic.twitter.com/sfJKi0VTDb

— Gus Kenworthy (@guskenworthy) February 25, 2018
For those not up to speed on current online lingo, "tf" means "the f***".
I suppose we can't ignore this 800-pound gorilla: Kenworthy, like Adam Rippon, is gay and is being hailed as a gay rights ambassador by those enthralled with that movement.
Also like Rippon, he apparently feels the need to go off on anyone connected to the Trump Administration who shows up at the Olympics in support of the U.S. team, regardless of whether the administration member being attacked has said or done anything averse to him.
What is Ivanka doing there? She's doing what presidents always send representatives to do, which is providing the Olympic team with the imprimatur of the head of state's support and leadership. Every country at the Olympics will have someone there from its government serving as a titular figurehead of the team. To not do that would be to disrespect the Olympic team in a way that would surely set Twitter alight all its own.
Two questions:
Can you imagine Mike Eruzione, or Dorothy Hamill, or Mark Spitz, or Michael Jordan, or, er . . . Bruce Jenner . . .  taking an unprovoked shot at a president's son or daughter, regardless of their politics, just because they showed up at the Olympics? And if they did, can you imagine leading cultural voices hailing such behavior as brave and courageous?
Both Kenworthy and Rippon are being lauded for the way they're representing the gay community. Isn't it a stereotype of gay men that they tend to be catty? Isn't that exactly what their respective unprovoked attacks on Mike Pence and Ivanka Trump are, by definition?
Gay community, is this the behavior you want to be associated with? And if so, why?
Get the complete collection of Dan's books for the low-price of $49.99! Dan will sign all copies . Order the 4-pack of Powers and Principalities, Pharmakeia, Dark Matter and Backstop.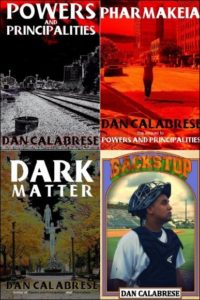 Or order individually for $15.99 each!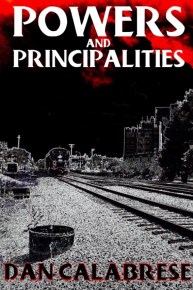 Powers and Principalities (2009): Twenty years ago, Clay Bender saw the face of spiritual evil with the naked eye while attending a party. Now, Clay's terrifying spiritual gift returns, showing him that a supernatural threat is looming – one that could threaten everyone in Royal Oak. As the community grapples with bizarre electrical disturbances and a horrible train derailment, only Clay can recognize the true nature of the strange events, and he and his two closest friends have little time to battle the city's demons – even as all three are forced to face their own. (Buy Now button for signed hard copy: $15.99. Amazon button for digital download: $2.99)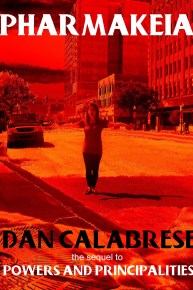 Pharmakeia (2010): Kyla Spears is being warned – in terrifying dreams – of grisly and violent tragedies looming for young people in Royal Oak. But her spiritually gifted friend Clay Bender is reluctant to help, and her feelings for one charming young man threaten her newfound spiritual integrity and her ability to face the truth about what's really behind the threat. (Buy Now button for signed hard copy: $15.99. Amazon button for digital download: $2.99)
Comments
comments